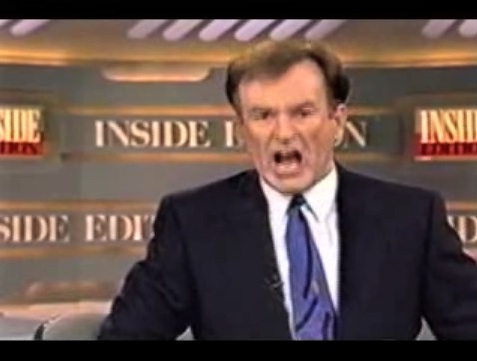 This is why I wish I still stayed at home. Bill O'fucktard was on The View this week and blatantly bitch slapped women, muslims and Americans within 5 minutes.
1. Don't EVER tell a woman "listen to me and you'll learn something". It's rude, sir.
2. You're wrong about everything, ever.
Muslims did kill people on 9/11. Muslims who happened to be TERRORISTS. This is basic and I cannot fathom why this adult man can't see the distinction. Joy and Whoopie were right to walk off stage because talking to idiots like Bill just needs to stop. There is no end to a conversation like that because most right wingers are also "have the last worders" too. Anything to "win" right?
I don't understand why people are up in arms over this masque. And I really dont understand why stupid racist Amercians think they can tell people "just not here" and think they are being fair. Build the fucking masque! Show the rest of the world that is watching us, that we are not the hateful bigots they want to get rid of! It's not in poor taste because 25% of the population is Muslim! They are share holders guys! Muslims have the right to build wherever they want because they are amazing human beings who have been hated from multiple sides for thousands of years! Give them a break and let them turn that stinky yoga studio into a place of worship. Maybe their prayers could liven up the joint.
How come we don't realize that America is to blame for 9/11. We think we own the world and that its our way or the highway. We are the bully that finally got nailed in the nose by that brown kid no one talks to. We had PROOF the attacks were coming and shook them off! I mean c'mon, we were as Tom Cruise says "being smug" about our safety.
Bill, any other television channel woulda canned your ass after this massive brain spew. Thank your lucky stars you're not on a real one.
PS Fuck it, we'll do it live!
What an asshole
-D