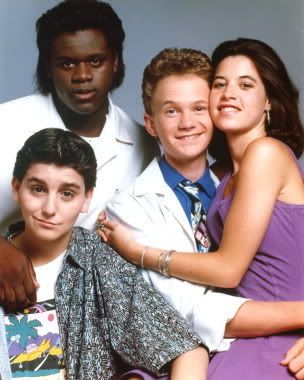 Watching Teen Witch today reminds me of all the 80s and early 90's crap I watched on days at home from school. Then I got a hankerin for some Doogie (so sad it doesnt come on tv anymore!).
But then I realized "shit...doogie is still fucking famous! And hot! and totally gay!"
What a fantastic revitalization of a career!
-D