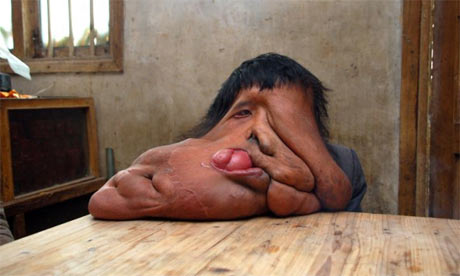 But WHAT THE FUCK???
Elephant Man
How did no one say "ya know...I'm gonna comp this cause you need that gigantic fucking tumor removed. Yeah the one that essentially ate your eye" until recently???
What a world.
Their conversation up on the roof is sweet.
He's like a melting ice cream scoop. Scary shit.
-D