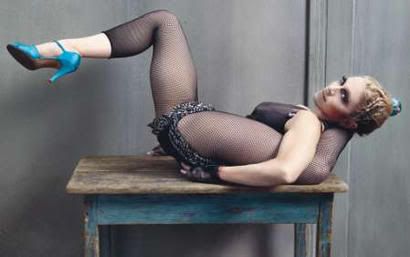 Can she ride? because this is the second time it HASN'T been her own fucking fault. I call bullshit on Madonnnnnnnnnaa!!
Apparently this time it was due to paparazzi bulbs startling the horse.
1) even I know that horses are easily spooked...so why you ridin a horse when theres paps all over?
2) considering she broke bones last time....why even risk it. You're bone are so old and weak Madge. Seriously I expect you to turn into dust on New Years...
Maybe she should just stop. I have no clue how Katie Price, decked in pink with big fake boobs and more weave than body mass can ride horses all over the place but madonna seems to muck it up.
Maybe that horse was just not having old crotch on its back...
Either way she's ok so making jokes is absolutely fine.
-D